Customer Reviews
About Me
By Shirley R.
Hampton, VA

By Damillah B.
Suffolk, VA

By Franklin H.
Chesapeake, VA
Testimonials
from customers I've helped!
Rick Phelps

from

Premier Roofing & Siding Contractors
Title:
Sales Consultant
Rick Phelps has over 35 years experience in sales and sales training. Previously director of a large automotive chain and a nationally ranked sales consultant for a local direct mailing company, Premier knew Rick would be a great addition to our staff 6 years ago. Rick has become one of our top Sales Consulants, has moved into overseeing the training of new consultants.
Since joining Premier Roofing and Siding in 2009, Angela loves that she has a continued partnership with a company that shares the same values and goals. In his spare time Rick is a musician, loves sports and spending time with his family.
"Meeting new people and helping them get the best value for dollars spent is what I enjoyed most about my job." -Rick Phelps
Training/Certifications:
Owens Corning Total Protection Roofing System Certified
Cedar Ridge Solid Core Siding Training
BF Rich Windows Training
Awards:
AMA Sales Training Awards
Dean's List National ValPak Award
Videos from projects I was involved with: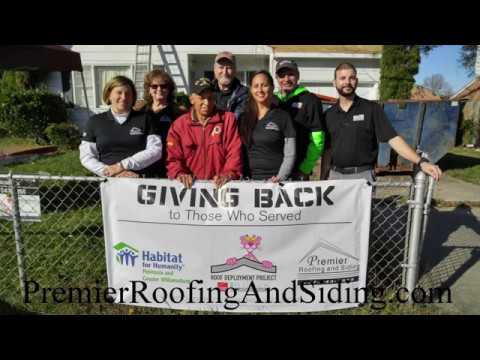 Premier Roofing & Siding Habitat for...
Premier Roofing & Siding Contractors installs a brand new high performance roofing system for this...
Watch Video
Related Videos
Photo galleries from jobs I've worked on:
Before and after photos from jobs I've worked on: