Ann Strader

from

Premier Roofing & Siding Contractors
Title:
General Manager
Hometown:
Virginia Beach, VA
Ann started with Premier Roofing & Siding in 2005 as a receptionist. Her hard working values, desire to learn, and her studies at ODU as a Computer Science major all worked to help Ann quickly move up to Office Manager at Premier. She possessed the assets to improve the office database, work out a more efficient computer based system for the office and handle financing. She was trained by Jeff to assist in ordering materials, schedule production and work with advertisers, so Pam appointed Ann to General Manager shortly after Jeff's passing.
Ann enjoys spending time with her family as her and her husband, Steve, are proud parents of 3 boys and 1 girl. She loves attending sporting events, being outdoors and getting together with her friends.
Favorite Quote:
"There's no better excercise to stregthening the heart than reaching down and lifting up another." -unknown
"Working for Premier has been a great experience. I grew up next door to Pam and Jeff and my sister and I are good friends with their two daughters. Originally I took a position at Premier to get out of the house as I was a stay at home mom for 5 years. I love learning new things... learning about home improvements, being more involved with the customers and seeing the vast exterior home upgrades our company does throughout the year. Making a career here at Premier has been a great joy!" -Ann Strader
Videos from projects I was involved with: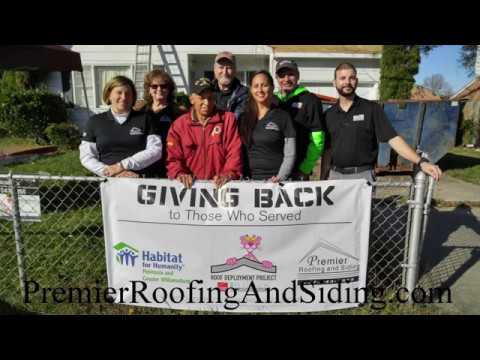 Premier Roofing & Siding Habitat for...
Premier Roofing & Siding Contractors installs a brand new high performance roofing system for this...
Watch Video
Related Videos